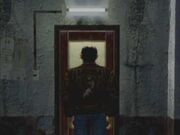 The Yan Tin Apartments are a run-down looking three-story apartment building in the South Carmain Quarter, Wan Chai.
Xiuying Hong used to live here before she moved to the Da Yuan Apartments in the Wise Men's Quarter. On the top floor, Guangyan Wang, the brother of Wang Guang Ji who works at the Ajiichi Chinese Restaurant in Dobuita, Yokosuka can be found.
Known Residents
Edit
These are the people that are known to currently live at the Yan Tin Apartments.
Ad blocker interference detected!
Wikia is a free-to-use site that makes money from advertising. We have a modified experience for viewers using ad blockers

Wikia is not accessible if you've made further modifications. Remove the custom ad blocker rule(s) and the page will load as expected.