Occupation
One of the leaders of the Chi You Men
Appearances
Shenmue Side Story
Shenmue III
Niao Sun (Hànzì: 鳥隼, Pinyin: Niǎosǔn, On'yomi: Chōjun) is one of the four leaders of the Chi You Men. As a leader of the Chi You Men she is said to be in charge of the south, in accordance with the astrological direction of her respective heavenly beast, the red phoenix.
Personality
Edit
Niao Sun enjoys confusing and seducing people.
Previews
Edit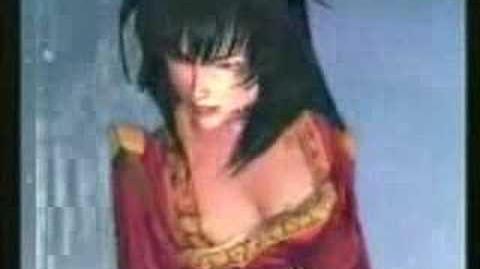 She is featured in some promotional art and a promotional video from before the first game's release but has yet to be revealed in the actual games.
Shenmue Side Story Edit
So far her only series appearance has been in one of the unlockable comics from the Xbox version of Shenmue II that detail canon side-stories that were not featured in either game. In the comic Shenmue Side Story, she shares a scene with Ziming Hong.
Shenmue III Edit
Master and commander side by side to defeat evil
Ad blocker interference detected!
Wikia is a free-to-use site that makes money from advertising. We have a modified experience for viewers using ad blockers

Wikia is not accessible if you've made further modifications. Remove the custom ad blocker rule(s) and the page will load as expected.