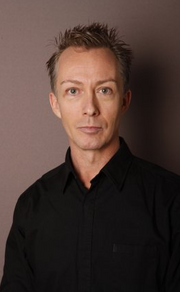 Guy Perryman is an Scottish voice actor and Radio DJ in Japan. Perryman is the English voice actor for a few characters in the first Shenmue such as Tao Duo Ji and for Yongmin Wen in Shenmue II. He also voices Steve Fox in Namco's Tekken 5.
Credited Shenmue RolesEdit
Perryman was raised in Singapore and Australia but lives in Japan.
External links
Edit
Ad blocker interference detected!
Wikia is a free-to-use site that makes money from advertising. We have a modified experience for viewers using ad blockers

Wikia is not accessible if you've made further modifications. Remove the custom ad blocker rule(s) and the page will load as expected.